Why do we get wrinkles as we get older?
There are two primary factors that cause your skin to age; the natural ageing process and damage from the sun.
When it comes to natural ageing, your face will lose some of its youthful fullness over time. Your skin will, unfortunately, become thinner and drier, with your genes largely in control of when these changes occur. The medical term for this type of ageing is intrinsic ageing.
​
Extrinsic ageing is when environmental or lifestyle choices cause your skin to age prematurely, such as exposure to the sun or smoking.
The good news is, by using some anti-ageing treatments, we can slow the effects of ageing.
The dos and don'ts of skincare
There are certain things you can do when it comes to looking after your skin, as well as things you should avoid.
It's common sense to protect your skin from the harmful effects of the sun, simply by wearing sunscreen, protective clothing or seeking shade when outdoors.
A healthy diet is also essential when it comes to skincare.
Your skin is technically your body's largest organ, and just like your liver or heart, it needs to be taken care of with vitamins and nutrients. So include plenty of fruits, vegetables, and whole grains in your diet.
A daily moisturising routine is common for many people, and this can help to keep your skin full and plump, which helps fight off wrinkles.
But for every good action taken to help your skin, there are a dozen you should avoid.
Don't use tanning products as they block pores and have chemicals which can potentially damage your skin.
Over-cleansing is also a common problem, and long showers or baths should be kept to a minimum as they dehydrate the skin and remove essential oils.
If you smoke, stop.
Not only does it age you prematurely, you run the risk of getting cancer.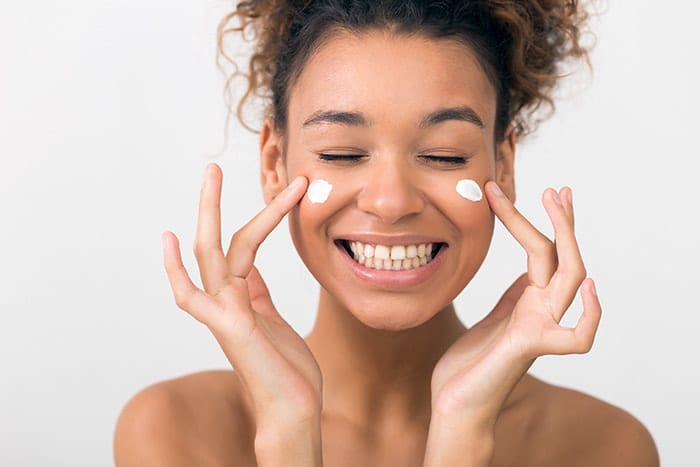 Anti-ageing treatments
There is a range of anti-ageing treatments which can help slow the appearance of ageing and even help to make you look younger.
Dermal fillers
Dermal fillers counteract the effects of ageing by smoothing out lines and wrinkles by replacing lost collagen and fatty tissue, filling out your skin again, and keeping wrinkles at bay.
Depending on the area treated, the filler used, and the person receiving the injections, results can last anywhere from 6 to 18 months.
Platelet Rich Plasma (PRP)
Platelet Rich Plasma works by direct injection of a concentration of the patient's own platelets into the skin to support and help accelerate the process of tissue regeneration and repair.
PRP treatment is excellent for delicate areas that are otherwise difficult to treat, ie: entire eye area, neck and décolletage and backs of hands.
Botox®/Dysport®
Botox and Dysport injections are simple, effective and low-risk ways of reducing deep facial wrinkles without the need for surgery.
In addition, these treatments keep the treated muscles immobile for several months, helping people lose the habit of frowning or squinting, which prevents lines from returning too quickly.
Fraxel (Laser)
Fraxel is one of many new anti-ageing treatments which use high-precision lasers. The procedure effectively targets both the surface and deeper layers of the skin for a smoother, fresher, younger-looking appearance.
Immediately after initial healing is complete, the surface of your skin will feel softer, look brighter and tone will start to become even. Progressive results occur over the next three to six months as the deeper layers of skin continue to heal.
Photorejuvenation (IPL)​
​​Photorejuvenation technology is a safe, non-invasive revolutionary new treatment which can improve a range of benign skin conditions.
Each treatment takes around twenty minutes, and a series of 2-6 treatment sessions may be necessary, depending on the individual.
After the treatment, the skin builds collagen over the following two months to give an improved, healthier appearance.
Chemical Peels
A chemical peel literally peels off the top layers of your skin, exposing the layers underneath.
Removing the top layer of your skin promotes the growth of new, healthier skin cells. This can help get rid of imperfections such as sunspots, wrinkles and other blemishes.
Chemical peels are one of the most effective anti-ageing treatments resulting in visibly improved skin texture and less visible wrinkles.
Dermapen
Dermapen stimulates natural collagen reproduction by using multiple needles that vertically pierce the skin with an automatic vibrating function. It's excellent for refining the pores, firming the skin, reducing scarring and overall skin rejuvenation.
Skincare products
Of course, there is a wide variety of skincare and cosmeceutical products to help reduce the visible signs of ageing.
Most professional skincare products combine advanced active ingredients, including antioxidants (Vitamin E, C, K, B), botanicals, and Hyaluronic Acid.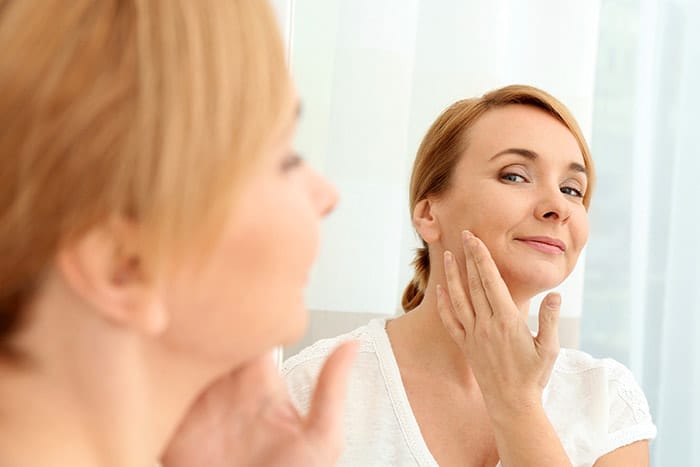 Look your best with our help
All of the above anti-ageing treatments are available here and are performed by highly-trained medical professionals with years of experience.
And it's not just our staff who are top of the line, but also our equipment.
We use the latest technology, including the Fraxel ® Dual 1550/1927 and the Lumenis M22 IPL.
Most of these anti-ageing treatments only take minutes to perform, but the results can last for months.
If you're interested in looking and feeling younger than contact us today and make an appointment for a consultation.
Our friendly and experienced experts will be happy to go through your options and plan the best course of action for you and your unique circumstances.